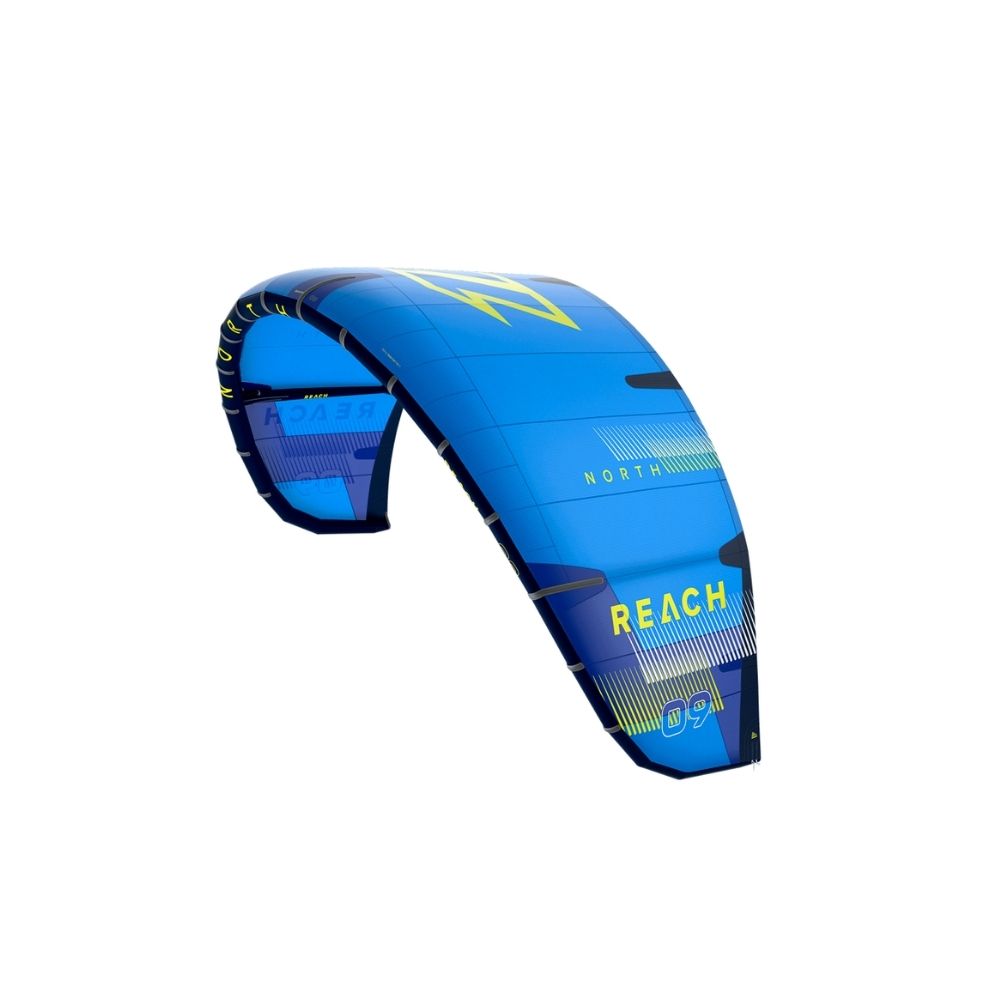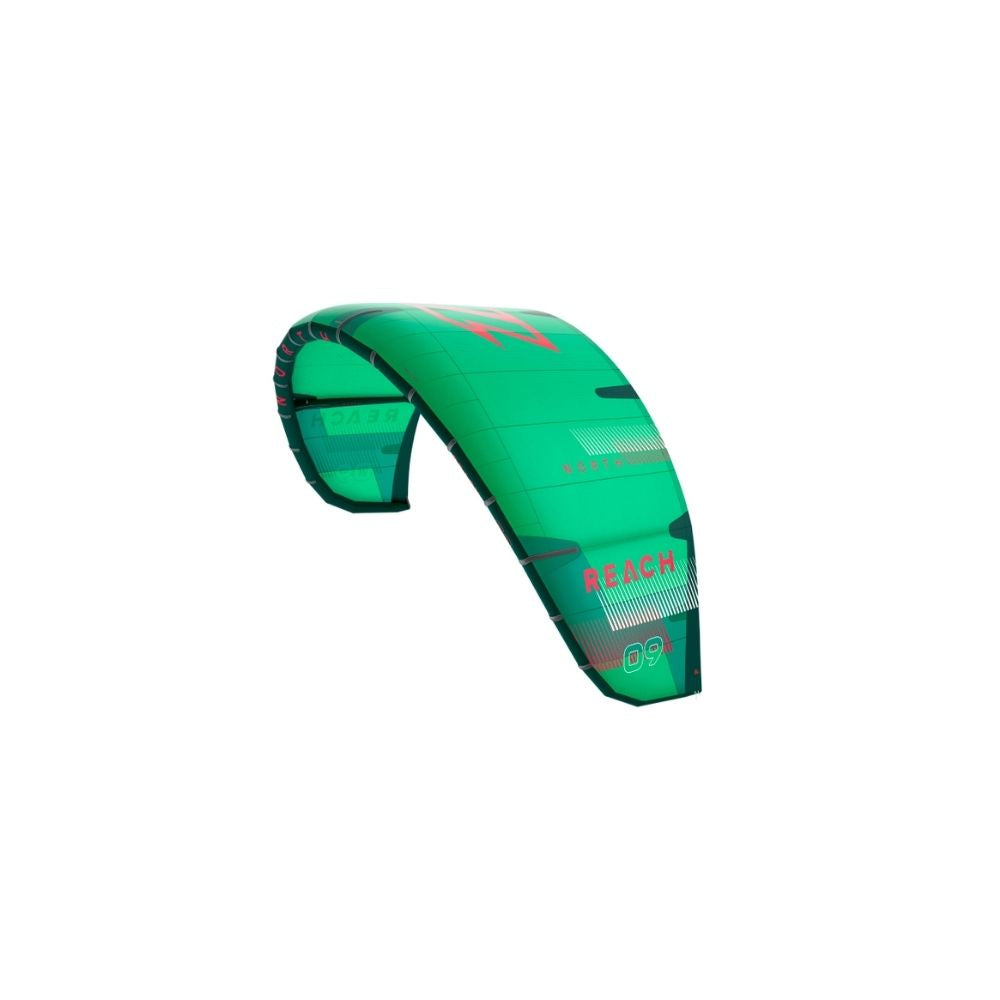 HIGHLIGHTS
Boosts and loops with a smooth reliable catch
Incredible stability for foil and lightwind
Well-balanced tactile surf handling
WHERE IT THRIVES
On new adventures.
WHAT RIDERS SAY
"This is the kite I'll reach for when I'm not really sure what the day will bring. It's almost like four kites in one." - Jalou Langeree
Time and tide wait for no-one
Your go-to kite in all conditions. The Reach is nimble and easy to ride, with high-performance attributes that guarantee you'll never grow out of it. Lively and playful, this 3-strut allrounder has unparalleled versatility and wind range. Easy jumps. Upwind performance. Effortless relaunch. Its even lighter construction excels in lightwind, foil and surf, without compromising the kite's durability. Snappy, responsive steering and power delivery give rise to fun boosts, loops and freestyle moves. Its fuller profile generates power and efficiency, while its 3-strut construction delivers quick, responsive steering in even the lightest wind. In the three larger sizes, the Reach is a powerful lightwind kite designed with a predictable, consistent drive forward for TwinTip riding long after everyone else has gone in. For 2021 we've introduced new highest quality low-profile, low-elongation bridle lines for an even more direct response. We've adopted lighter weight bladders across all sizes in the range, refined the shape and retuned the short responsive bridle for quick, exponential depower, so you can fly faster, and more efficiently, in an even wider range of conditions. This is the one kite you'll always reach for.
Boosts and loops with a smooth reliable catch 
The Reach has superb loft and hangtime with a compact steering radius and smooth, consistent catch, thanks to its medium aspect ratio design with wider wing-tip and well-balanced bridle.
Incredible stability for foil and lightwind 
Boasting predictable, consistent power delivery in every condition, the Reach has exceptional performance at the low-end - especially at slower speeds in lighter wind.
Well-balanced tactile surf handling  
Quick responsive steering and neutral static balance helps you fire up your performance in the surf, without any surprises. The Reach drifts well and doesn't stall - making it your go-to kite for foiling and wave-riding.