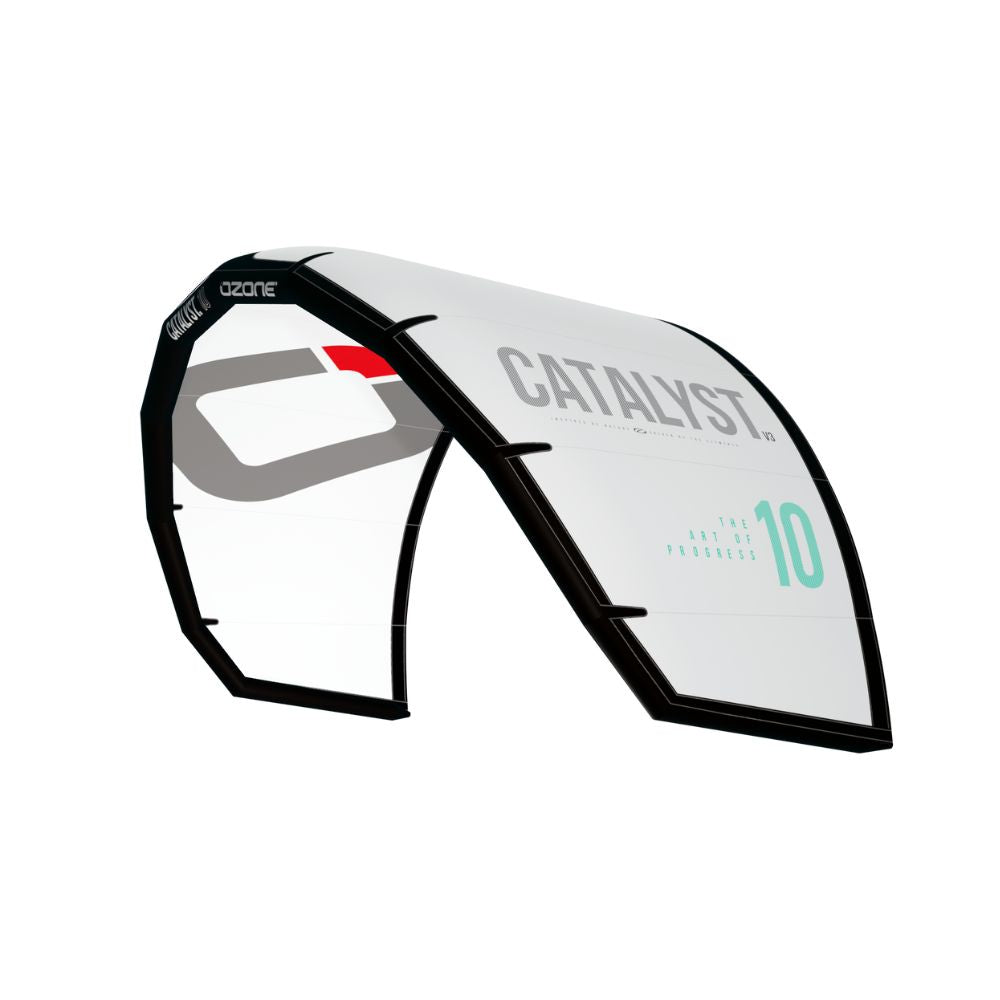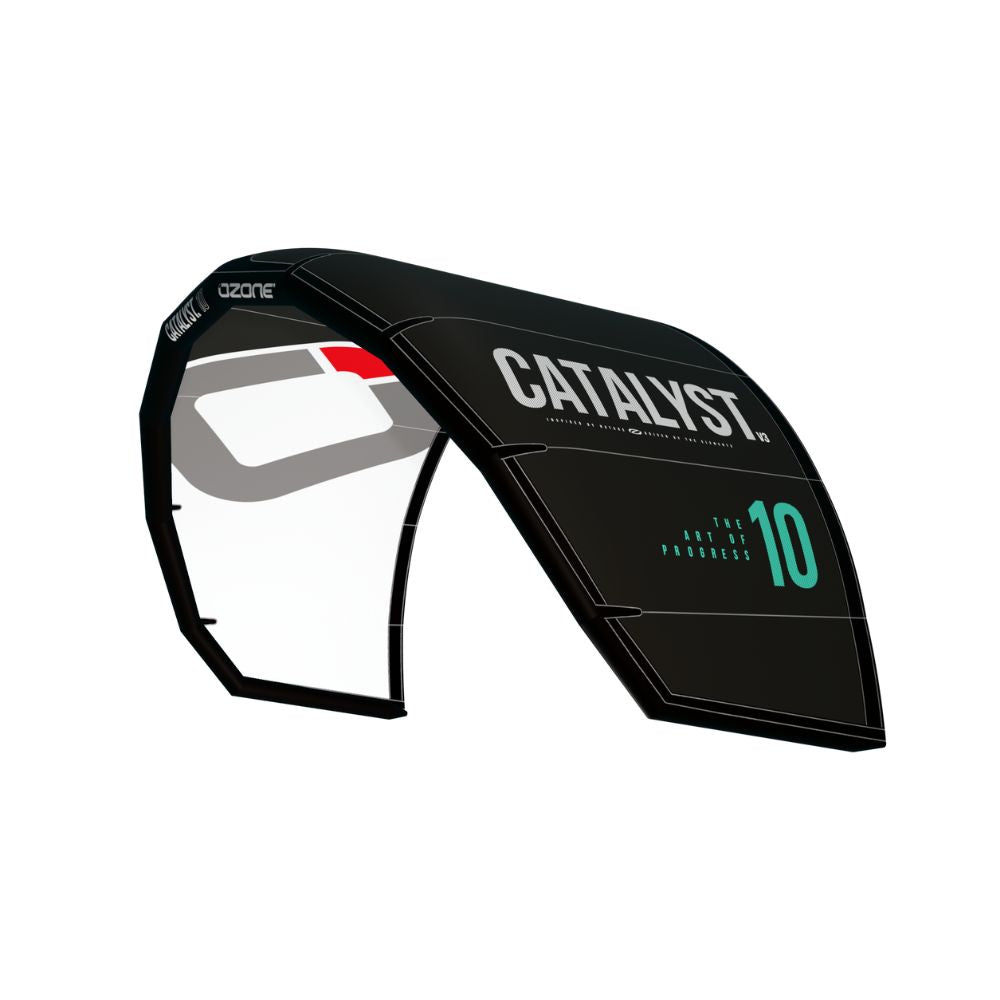 CATALYST V3 - MANUFACTURING TIME: 30 DAYS
The Catalyst V3 is the kite for anyone getting into the sport or riders looking for a fun, confidence inspiring kite with ease of use at its heart. It is derived from the very popular Alpha V1 design with refinements to enhance durability, performance and accessibility for entry level to intermediate riders.
After the basics have been mastered and you're looking to expand your game, you'll be surprised at the jumping capabilities of the Catalyst V3. Smooth lift with precise feedback makes learning your first jumps easy.
Exceptional Ozone Factory Construction
World-class construction in our own factory, using the highest quality materials and hand checked Quality Control at every step. The Ozone factory manufactures all our Kites, Wings, Boards, Hydrofoils, Paragliders, Speed Wings and Accessories - the same Quality Control processes are used across all products.
***ESTIMATED CURRENT MANUFACTURING TIME: 30 DAYS
Open Arc Shape
Fun, easy and intuitive
Simple and fast re-launch
Large wind range
The kite of choice for entry level to intermediate riders
The Catalyst V3 is ultra stable and intuitive to launch, land and fly.
The lightweight one strut design combined with an open arc shape delivers smooth power with amazing light wind capabilities getting you up riding easily
Ultra Stable and Intuitive
The wide wind range and progressive de-power makes riding in variable or gusty conditions comfortable, while great upwind performance gives you more time to spend improving your skills!
Easy Re-Launch
Water re-launch is simple, by turning the bar or using the re-launch balls on the leader lines the kite rolls over into the re-launch position.
Our time proven Front Line Flag Out release system is simple and effective, it is the same system featured on our entire water kite range. When the Click-in Loop is released the kite flags out to one front line, immediately releasing all the power from the kite.
Water Kite Technical Bag
Technical Bag with loads of space
Internal stash pocket
Compression and board/pump holder straps
Adjustable shoulder strap
**Kite Only with Technical Bag
***ESTIMATED CURRENT MANUFACTURING TIME: 30 DAYS
CATALYST V3 - MANUFACTURING TIME: 30 DAYS