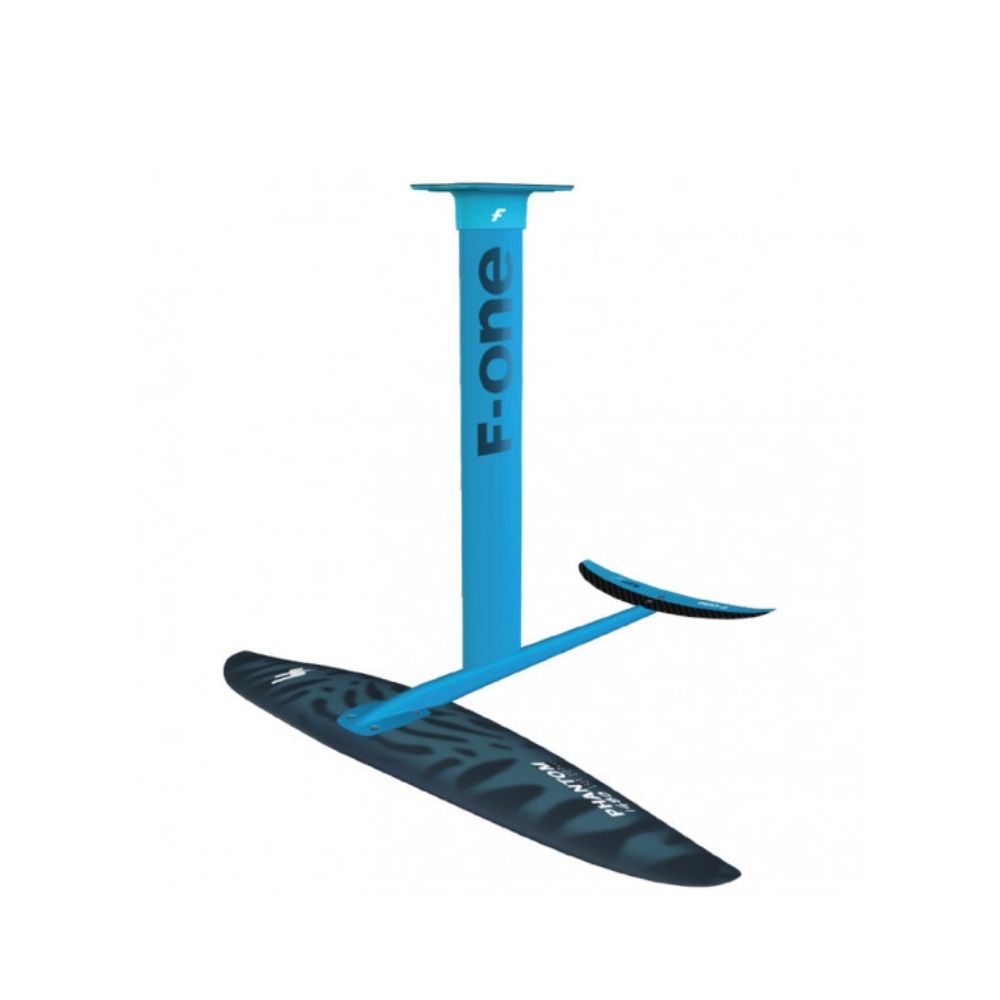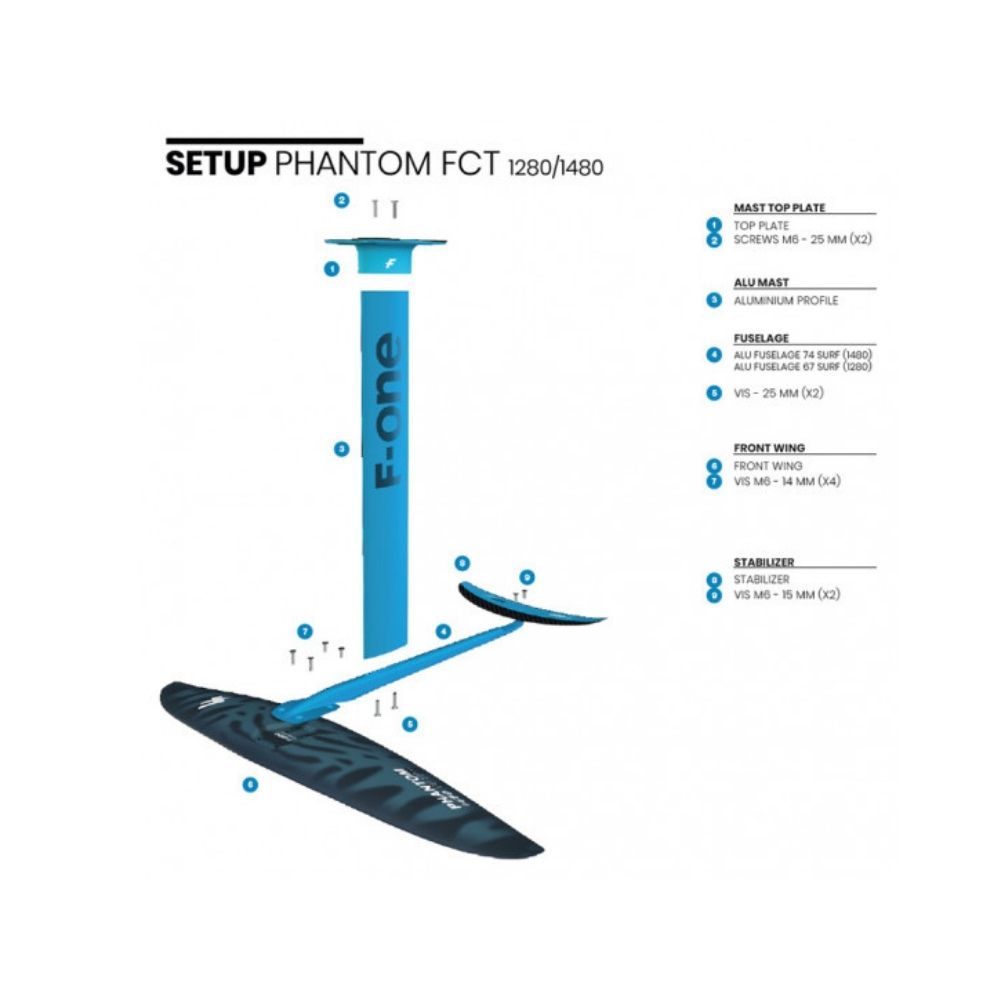 F-One - complete foil Phantom FCT 1480
Characteristics
PRESENTATION
The Phantom line foils are designed to glide effortlessly, pump and connect multiple waves while being precise and very agile once in the surf.
■ Thanks to shapes providing more finesse in flight, the Phantom foils glide faster and longer. Connecting the waves, whether surfing or downwinding, is so much easier. However, going fast or connecting dozens of waves without having the maneuverability to have fun on them would have little point and that is why carving is also part of the DNA of the Phantom foils. Thanks to a work on the distribution of the lift, the shape of the lobe and other details, the Phantom is an elongated and powerful foil which allows to draw beautiful curves on the waves and in the swell.
• The Phantom 1280 is ultra-efficient in waves >1m and committed downwinds.
• The Phantom 1480 is an absolute weapon for connecting waves <1m50 and venturing downwind.
■ Phantom wings are recommended with the R275 Surf stab designed with RTM technology. This stabilizer has a lot of glide and allows you to exploit the performance of the Phantom wings. It also makes the foil a little looser in the turns to better turn these more elongated wings and allow fantastic surf sensations.
KEY POINTS
- Speed ​​and glide
- Pumping / Downwind machine
- Agile and maneuverable in the surf
Technical characteristics

FRONT WING
- Area: 1480 cm2
- Wingspan: 96 cm
- Elongation: 6.2
- Weight: NA
Supplied with 4 M6-14mm screws.
REAR STAB
- Area: 275 cm2
- Wingspan: 380 mm
- Elongation: 3.85
- Weight: 0.18 kg
Quite loose feeling, effective in pumping, this R275 surf stab allows tight turns.
F-One - complete foil Phantom FCT 1480