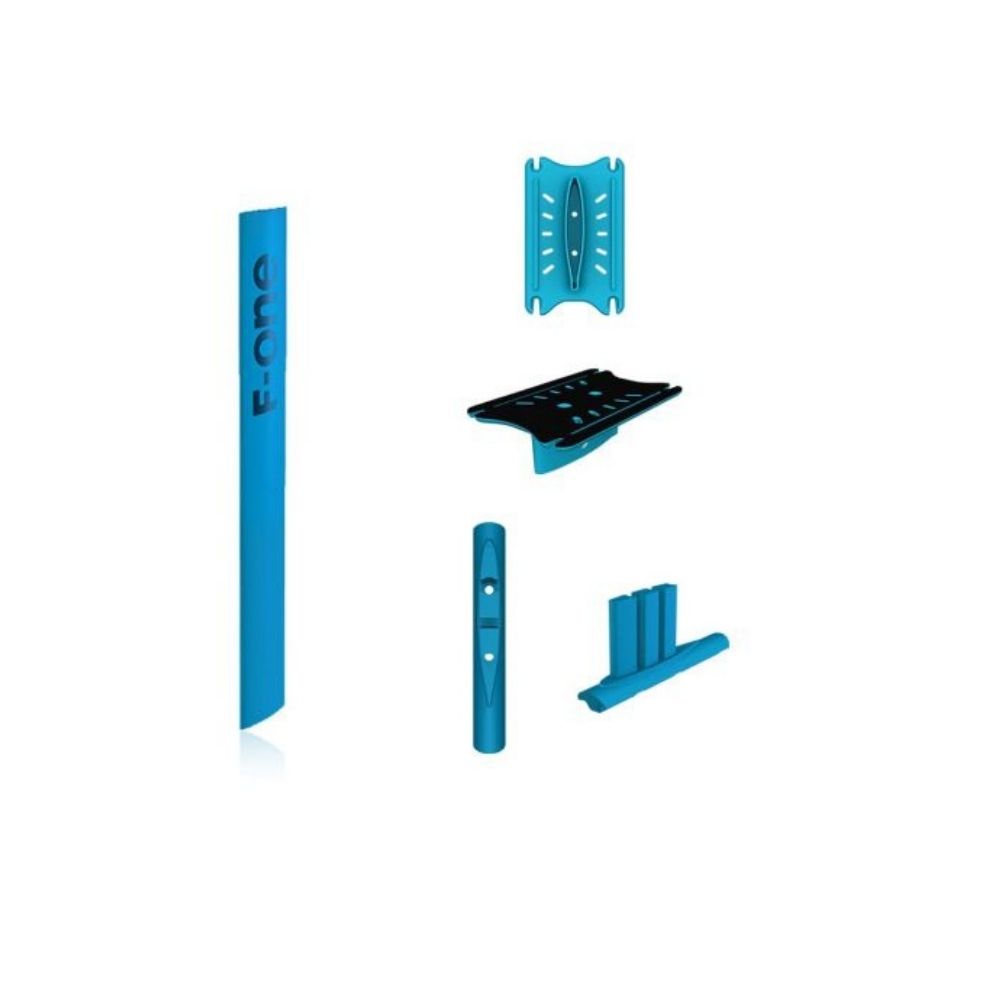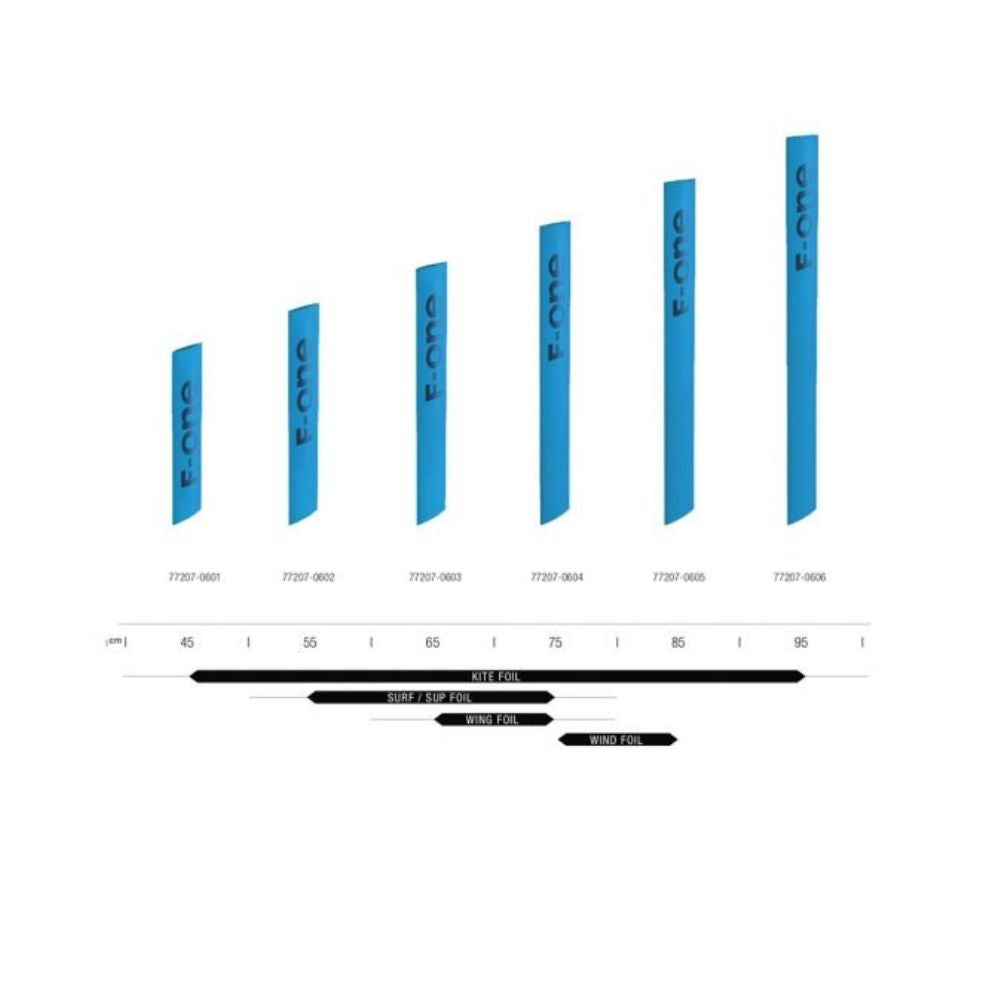 The F-ONE aluminum mast can be used for all disciplines, kite, surf, stand up paddle, wing foil and windsurf. The profile is precision extruded from a block of 6063 aluminum.
Its section shape benefits from our years of kitefoiling experience to provide the best gliding feel while maintaining strength and weight. It comes with two stainless steel helical inserts at the bottom and top to hold the connecting pieces, making it fully modular.
The aluminum pole can be used on all the slats in the range and it is very easy to jump from one length to another (75 / 85).
All versions are fixed to the mast by means of a sleeve and a two-bolt system.
The upper mast pieces are machined from solid blocks of 6061 aluminum. CNC precision makes the geometry of the connection perfect. Stainless steel inserts are systematically used to preserve the durability of the fixing connections.
The top plate has become a market standard and is compatible with any board that has a double rail system. The distance between the screws we use is 160x90mm, but our latest version also offers the option of 165x90mm.
The TITAN Mast Foot is the connecting piece that makes F-ONE aluminum masts compatible with all TITAN fuselages and wings. It is made of 6061 aluminum, CNC machined with high precision and fully anodized. To install the TITAN mast foot, it must be inserted into the lower end of the aluminum mast and fixed with two M6x25mm pan head screws.
Features
ALUMINUM 6063 and 606
This aluminum alloy has very good mechanical properties and can be processed in many different ways, as well as offering natural resistance to corrosion.

Produced through an extrusion process, our aluminum profiles take advantage of this homogeneous material to provide perfect rigidity in both torsion and bending. All areas in contact with other metals or carbon parts are properly insulated against galvanic reactions.
Block machining of 6061 aluminum ensures maximum precision and preserves the mechanical properties of this superior grade of aluminum. All parts are fully anodized and the stainless steel inserts are provided with insulating gel when fixing is required.
Package Includes: Mast Top Plate + Aluminum Mast